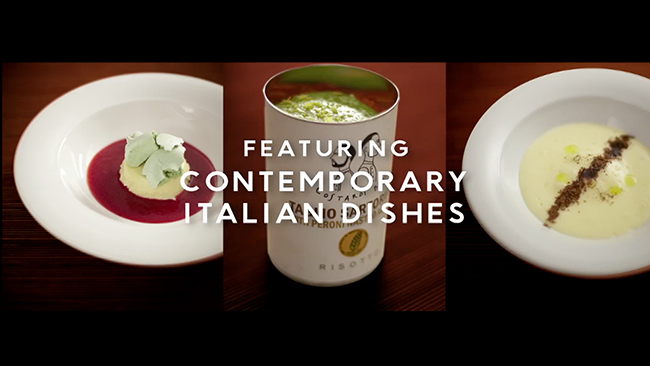 The House of Peroni residency is returning to 41 Portland Place for the month of November and will showcase the new wave of Italian style and creativity.
The House will open to the public at midday on Wednesday 6th November and guests can step inside a space designed by award-winning architect and co-designer of the Enzo Ferrari museum Andrea Morgante.
Inside The House guests can discover experiential fashion installations by the new era of Italian designers including, Fabio Quaranta and Simone Rainer, and watch specially commissioned fashion, art and documentary shorts.
A mesmerising video installation inspired by classical Italian sculpture has been developed by critically acclaimed video artist Quayola, whose work has previously shown at The V&A and MoMA and takes viewers on an immersive journey into the bedrock of Italian art and culture.
A luxurious cinema space within The House will be showing a series of contemporary Italian films every evening and be the home to a weekly, ticketed, unique film and dining event every Wednesday evening. The evening will feature a screening of the new and critically acclaimed film The Great Beauty, directed by Paolo Sorrentino, whilst enjoying a specially designed multiple dish taster menu that brings to life the tastes, smells and textures shown in the film.
The House features two beautifully designed bars, serving Peroni Nastro Azzurro and a menu of infusions developed by master mixologist Gerry Calabrese.
The Kitchen seats up to 24 people and offers guests a more formal dining experience. A new menu from Michelin starred Costardi Brothers will also be available throughout The House from 12noon – 10pm. This menu features delicious film and fashion inspired dishes including 'Pane e Tulipani', a Venetian pâté dish and tribute to director Silvio Soldini, and 'Rosso Valentino', their signature red risotto.
Venue hire in London | Venue collection | Landmark London venues | Wedding venues
Conference rooms | Party venues | Marquees London | Event catering
Catering services | Private dining
Harbour & Jones Events
Venue hire & event catering London
1st Floor, The Lightbox, 127–133 Charing Cross Road, London, WC2H 0EW

www.harbourandjonesevents.com | 020 3206 7750