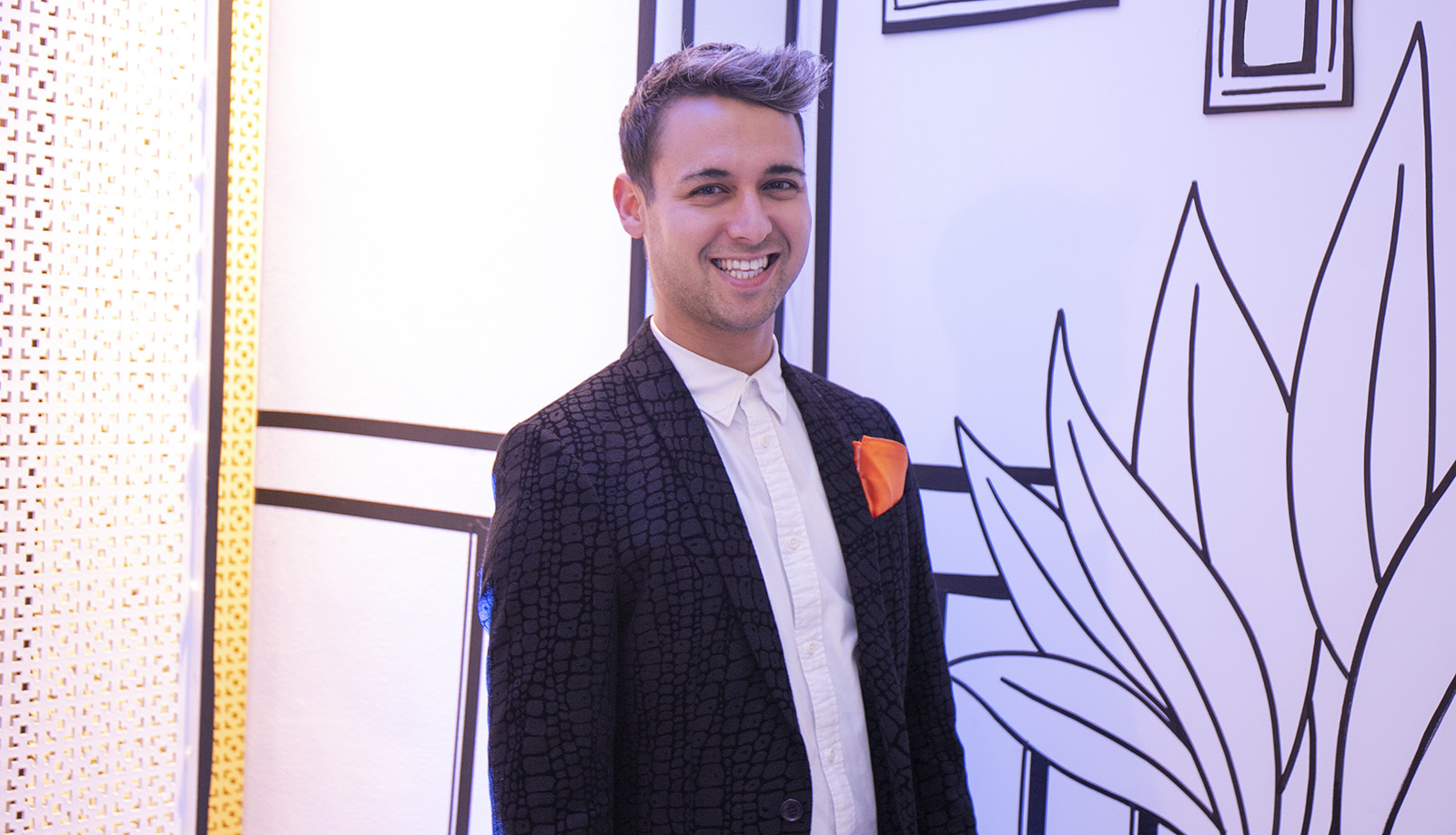 October has blown the last of summer away and as we enjoy this colourful prelude to winter, we have managed to grab five minutes with Shahail, the exciting new manager who has breezed into our exclusive north London venue.

Where are you from?
I spent my childhood growing up in Surrey but have been living in London for the past 10 years.

How long have you been in the company?
Three months.

Where is your favourite country and what is your favourite food?
Favourite country…that's hard. I always enjoy exploring different parts of Italy: the food's amazing, the scenery is stunning and the wine is…well…they don't make it hard to get through a bottle or two in an evening. Favourite food…that's easy; nothing can beat Mum's food!

What career path do you think you would have chosen, if not hospitality?
I trained in Musical Theatre. I started singing, dancing and acting at the age of six, never stopping until eventually choosing it as my degree. I still feel super at home on stage and I guess I find that form of presentation to an audience very similar to working with guests and clients in hospitality.

What was the last movie you watched/book you read?
Recently re-watched The Help. Definitely do not read enough books, might have to make that my 2020 New Year's resolution.

Who or what inspires you?
Music and lyrics inspire me. A song has the ability to completely change my mood, whether it be to pick me up, bring comfort or push me to work harder.

Name either your guilty pleasure or favourite tipple?
I don't think I really have any guilty pleasures (I'm sure some of the people around me may argue otherwise) but favourite tipple(s)…Champagne, vodka and love catching up over a pint with friends.

Who are the three people, past or present that you would like to have dinner with?
Princess Diana, Walt Disney and Christina Aguilera.

Thank you Shahail for taking time out of your busy schedule for us.