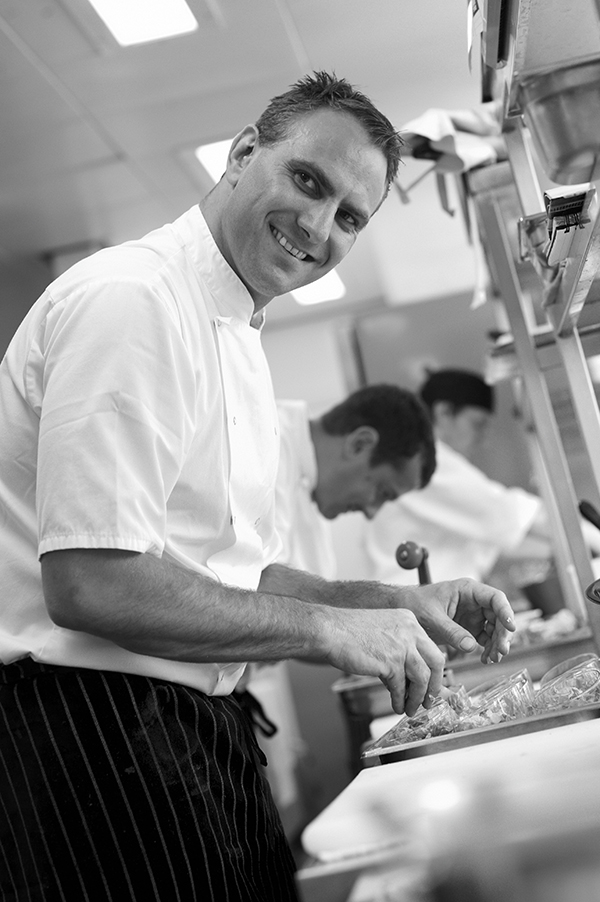 Leo Rodley, previously Executive Chef at 76 Portland Place, has joined Harbour & Jones Events as Company Chef.
Having grown considerably in the last year, Harbour & Jones Events has created a new role within the company for Leo, he will work across the venue collection to support Prince Philip House, 41 Portland Place, RSA House, St Paul's Cathedral and Cutty Sark, as well as working on evening events.
"I'm really looking forward to getting stuck in and working on some exciting new food concepts for the summer as well as developing chefs within the business," said Leo.
"It's fantastic to be able to work across such prestigious venues and with such a high calibre of chefs."
With a passion for molecular gastronomy, Leo has been brought on board to offer his expertise in fine dining as well as his creative flair and innovative approach to food. Working at 76 Portland Place for over six years, he helped grow the business to a record breaking £1.1million in food and beverage sales last year, and developed a reputation within the hospitality industry for being one of the best conferencing and events venues in London. Leo is well known within the industry having started writing a regular blog called 'Real Food' on Event Magazine and is an avid user of social media, delighting his followers with regular updates from his kitchen.
Venues in London | Venue hire | Landmark London venues | Wedding venues
Conference rooms | Party venues | Marquees London | Event catering
Catering services | Private dining
Harbour & Jones Events
Venue hire & event catering London
1st Floor, The Lightbox, 127–133 Charing Cross Road, London, WC2H 0EW

www.harbourandjonesevents.com | 020 3206 7750