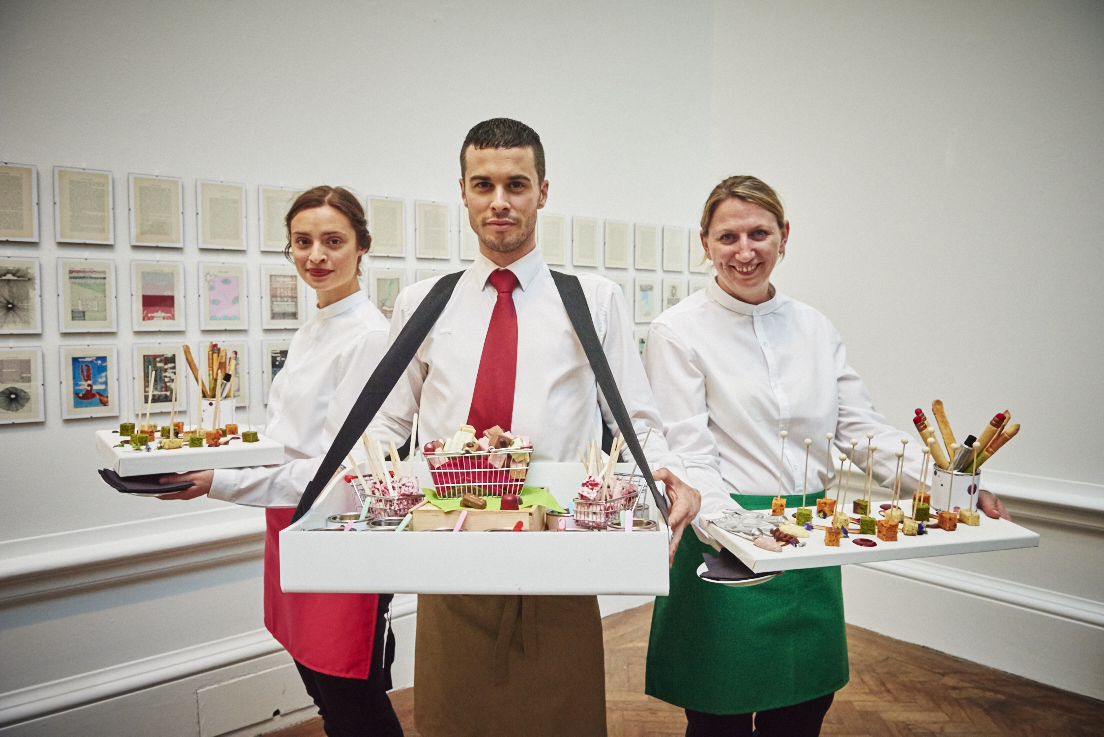 Our first Summer Exhibition event for JM Finn & Co at the Royal Academy of Arts took place in June 2012, with 350 guests. Every year the popularity of the event increases, and this year 7,800 canapes and bowls were circulated to more than 750 guests across all the main galleries.

Inspired by the images in the main galleries, our team created an evening event filled with colour and creativity. Bold coloured bars, painted oil drums with vibrant ombre tipped branches and a feature tree display floated atop golden plinths as a centrepiece to the proceedings.

Our bespoke food stations featured freshly prepared sushi by Rosa, our Harbour & Jones Events sushi chef, Peruvian ceviche, and British meats and cheeses.

Art-themed usherette trays and mini painter's canvasses were created specifically for this event to showcase a feast of marshmallows, macarons, chocolate-dipped iced fudge and custom-made shortbread paintbrushes.