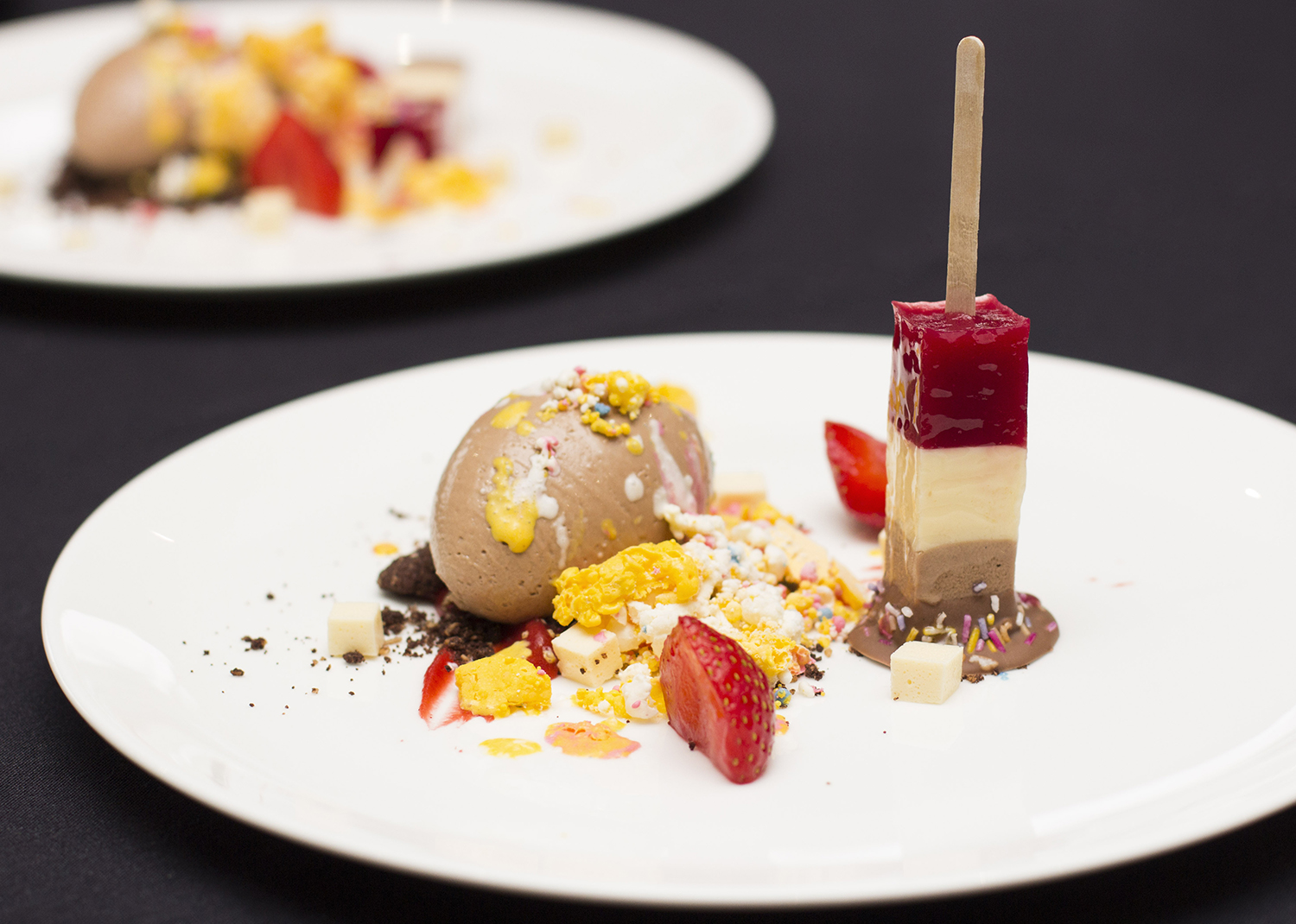 Having taken the crown for best event caterer last year, it was up to Team Tonic to provide the dinner for the 2017 Event Awards at the Eventim Apollo. This was Tonic's biggest event to date, so we have decided to make it our highlight of the year.

On Wednesday 22nd November, over 700 event professionals came together in Hammersmith for the sold-out event.

The innovative five course meal was concocted by various members of the Tonic team; each dish with a wow factor of its own. It was a tight squeeze behind the scenes but the guests were all clearly content as the positive social media was streamed live onto the huge screen on the stage.

The most talked about dishes were the Fab lolly pudding with its three flavours, hand-made hundreds and thousands and chocolate mousse, and the petite fours served with dry ice. Both were serious show stoppers and sent social media wild!

Tonic now passes the baton on to this year's worthy winners Create food.