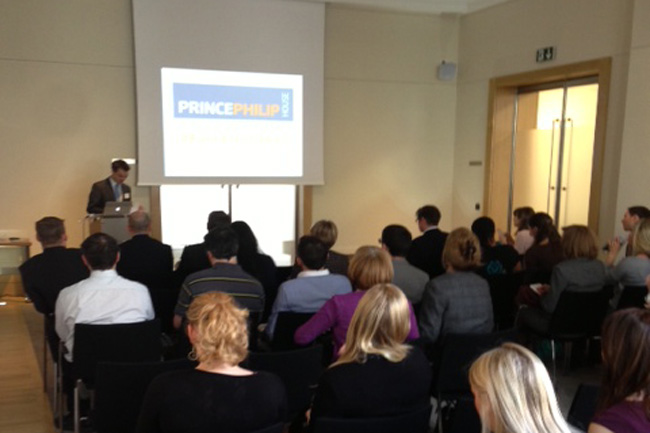 On Tuesday, 14th May 2013, over 50 event planners and organisers, including representatives from PWC and BRE Group, attended our Event Tech breakfast briefing. The briefing explored how today's event and conference industries could turn simple events into amazing events by incorporating the latest technological innovations.

Speakers included Richard Hughes from Max WiFi who provided an overview on WiFi and what organisers need to know about connectivity in a live environment.

Freelance multi-media writer and Editor Mike Fletcher presented inspirational uses of social media and Richard Smith from Excelerated Apps introduced UpD8r for business using RFID and NFC technology to put social media at the heart of business events. Finishing off was Andi Allen from award winning audio-visual integrator specialist Reflex discussed AV enhancements for events.

Following the briefing attendees enjoyed a networking session with breakfast refreshments courtesy of Harbour & Jones Events including fresh fruit skewers, fruit yoghurt with granola and Regent's Park honey, mini Danish pastries, croissants, pain au chocolate, a selection of breakfast butties, orange juice and classic and herbal teas.

Twitter users can follow @pph_venue and use #EventTech2013 to find the event thread.

Click here to view the full gallery on Conference News.